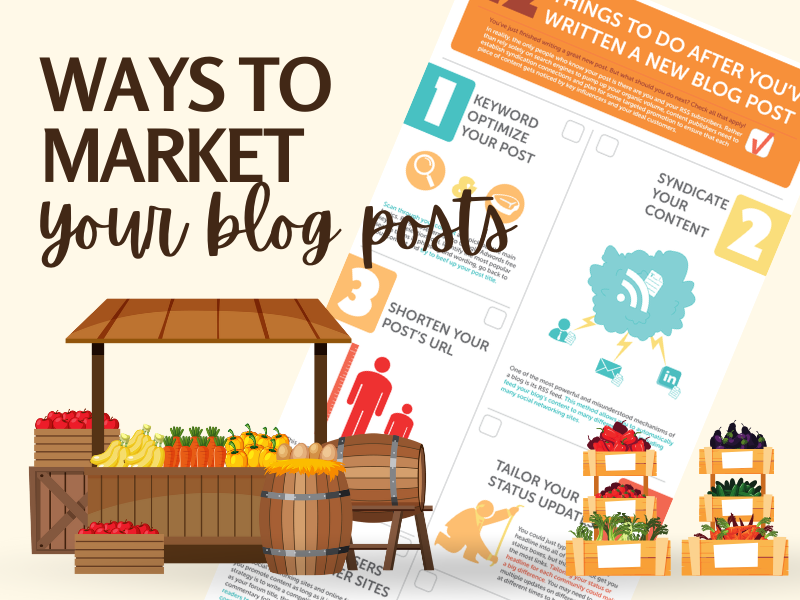 Many website owners have the false idea,
"If we build it, they will come."
We work so hard on our websites that we can't understand why visitors don't share our excitement. We forget that people are busy. We need to authentically share with them, meeting their needs, if we want them to visit again and again.
Beyond that, there are some very specific steps that we can take to promote our blog posts. Author Brody Dorland of divvyhq.com made the following infographic and gave us permission to share it with you. Let's take a look at a few things he did right.
The author noted in his post that he was first invited to share this infographic as a guest blogger simply because he had commented on someone else's blog so many times that they developed a relationship with him and invited him to write for them. (See Step #7 below.)
He built in tons of ways for his website's visitors to share his content, encouraging it to go viral. Note that he even reminds you to print the image and tape it to your wall.(Doing that now…)
He gives you great advice, but if you don't have time to do all of his steps, he invites you to use his company's services (social media and marketing strategy).
How can you build relationships with others by reusing your blog content in new ways? Please share below!