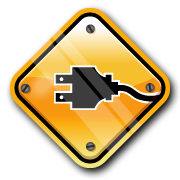 Plugins are small pieces of code that smart people have written to help ordinary people like us do great things with our websites. 🙂
Plugins for WordPress are usually free, and they will give you the ability to make your website rock, without having to understand all the coding and computer language behind websites.
Here are some of the plugins we use most often on our own websites:
WordPress Plugins
Genesis Plugins
How to Install a New Plugin:
Login to your WordPress dashboard.
Click on "Plugins."
Click on "Add New."
Either search for a plugin by name (easiest), or upload a plugin from your computer (useful if you have multiple websites and want to use this plugin repeatedly).
Follow the on-screen instructions to install and activate the plugin.
Check that all the plugin settings are just how you want them.
Check that your website responded in the way you expected.
Important Warnings about Plugins:
We have only two caveats about plugins. You are installing code into an existing website. Sometimes funky things happen, usually because two different plugins or themes are sending conflicting information to your website.
Don't forget to backup your site often, both before you install new plugins and at regular intervals. If your new plugin messes up your site, you'll always have a backup to help restore things.
Don't forget to update your plugins. Hackers can use plugins to do things to your site, but updates can protect you. Even if you haven't activated a plugin, it's important that you keep it updated. On our sites, we check for new updates at least once a week.
What plugins do you love? Please leave us a comment!